Description
Description
Features
Product Name : OpenMANIPULATOR-P
Model Name : RM-P60-RNH
User Programmable Open-Source Manipulator System
Modular Platform for Easy Maintenance and Customization
No External Control Box & High Weight-to-Payload Ratio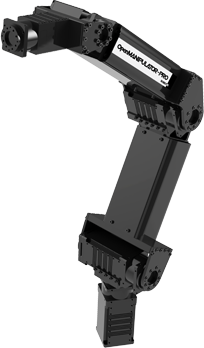 Package Components
| | |
| --- | --- |
| OpenMANIPULATOR-P | 1 (Fully-assembled) |
| Hard Case | 1 |
| U2D2 | 1 |
| Spare Cables (4P, 2P) | 1 |
| Screw Sets (WB M3x8 etc) | 1 |
| 4P Expansion Hub | 1 |
H/W Specification
DOF
6
Payload (kg)
3
Repeatability (mm)
±0.05
Speed (Each joint, deg/sec)
180
Weight (kg)
5.5
Reach (mm)
645
Rated Voltage (VDC)
24
Communication
RS-485 (Multi Drop Bus)
Motor Output / Joint
200W / 2ea

100W / 2ea

20W / 2ea

Software
ROS (Ubuntu Linux)
Controller
PC (Not Included)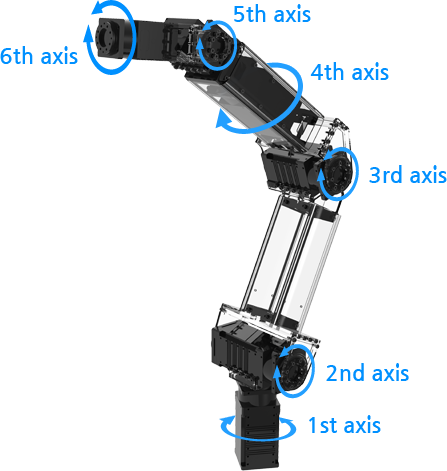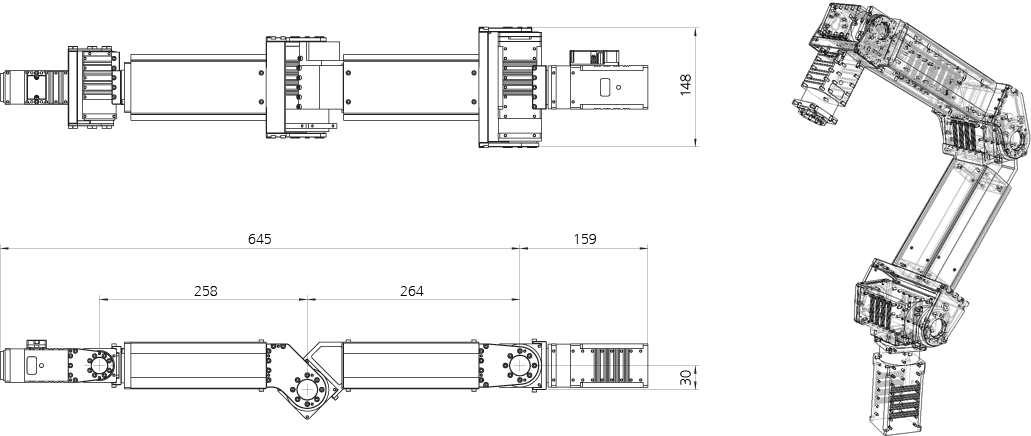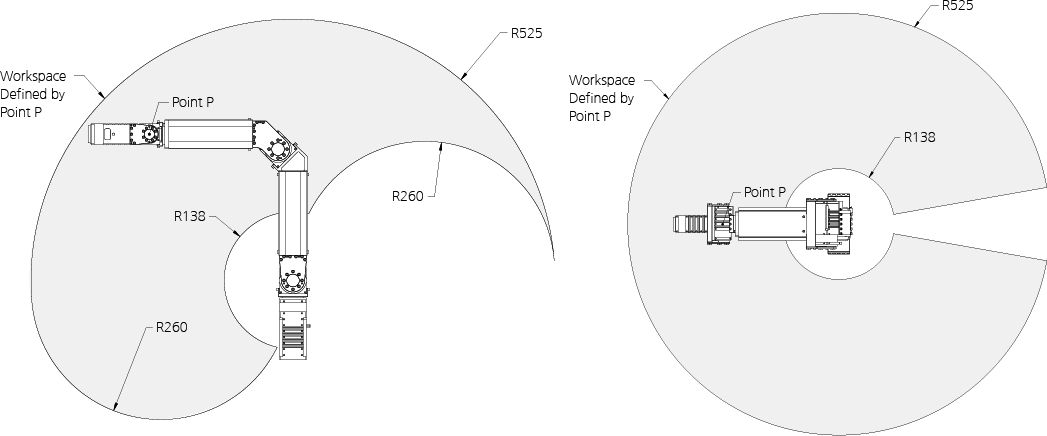 S/W Specification
ROBOTIS Manipulator controller package based on integrated software
OpenMANIPULATOR-P Library (Kinematics,Trajectory and Dynamixel Controller).
GUI program package for setting and monitoring control parameters.
MoveIt! package for OpenMANIPULATOR-P
Simulation package based on Gazebo Simulator
Teleoperation examples of keyboard and Joystick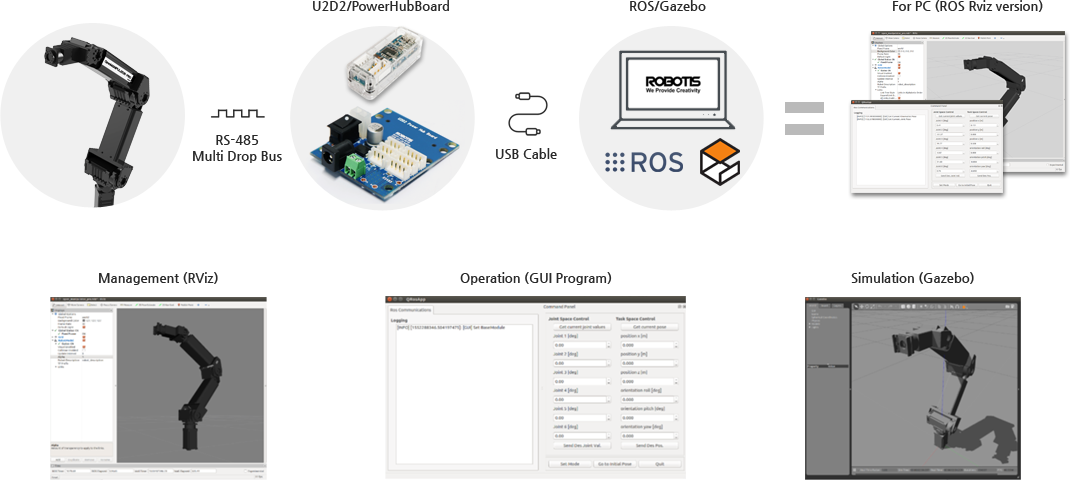 Purpose
Research and Education
Kinematics and Dynamics Experiment
Research and Design a Dual Arm Robot
Build a Mobile Robot System
Industrial Operation
Inspection Equipment
Small-Scale Delivery System
Caution
Power supply and PC are not included.
Please purchase separately according to your usage environment.
.
Factory Default Settings
(User can change various settings including ID and baud rate according to environment)
If you purchase RH-P12 (Robot Hand) and RM-P60-RNH(OpenMANIPULATOR P) together, they will be shipped out together in the OpenMANIPULATOR P`s case.
Features of DYNAMIXEL P
All-in-one Modular Design

DC Motor + Controller + Driver + Sensor + Cycloid Reduction Gear
Compact and Lightweight
Minimized module size with compact and lightweight cycloid reduction gear.
High weight-to-output ratio(0.05Nm/g)
High impact resistance ( over 400%)
High Precision and Low Backlash
Contactless (Magnetic) Absolute Encoder(by AMS) & Incremental Encoder for Precise Positioning
Low backlash (3~4arcmin)
Performance data provided tested by Korea Laboratory Accreditation Scheme(KOLAS)
Current-Based Torque Control

High speed current sensing algorithm and current feedback control
Triple-loop control for current, speed and position feedback.
User Friendly development environment
Provide C language based library
Various solution examples (C++, LabVIEW, C#, eclipse, JAVA, etc..)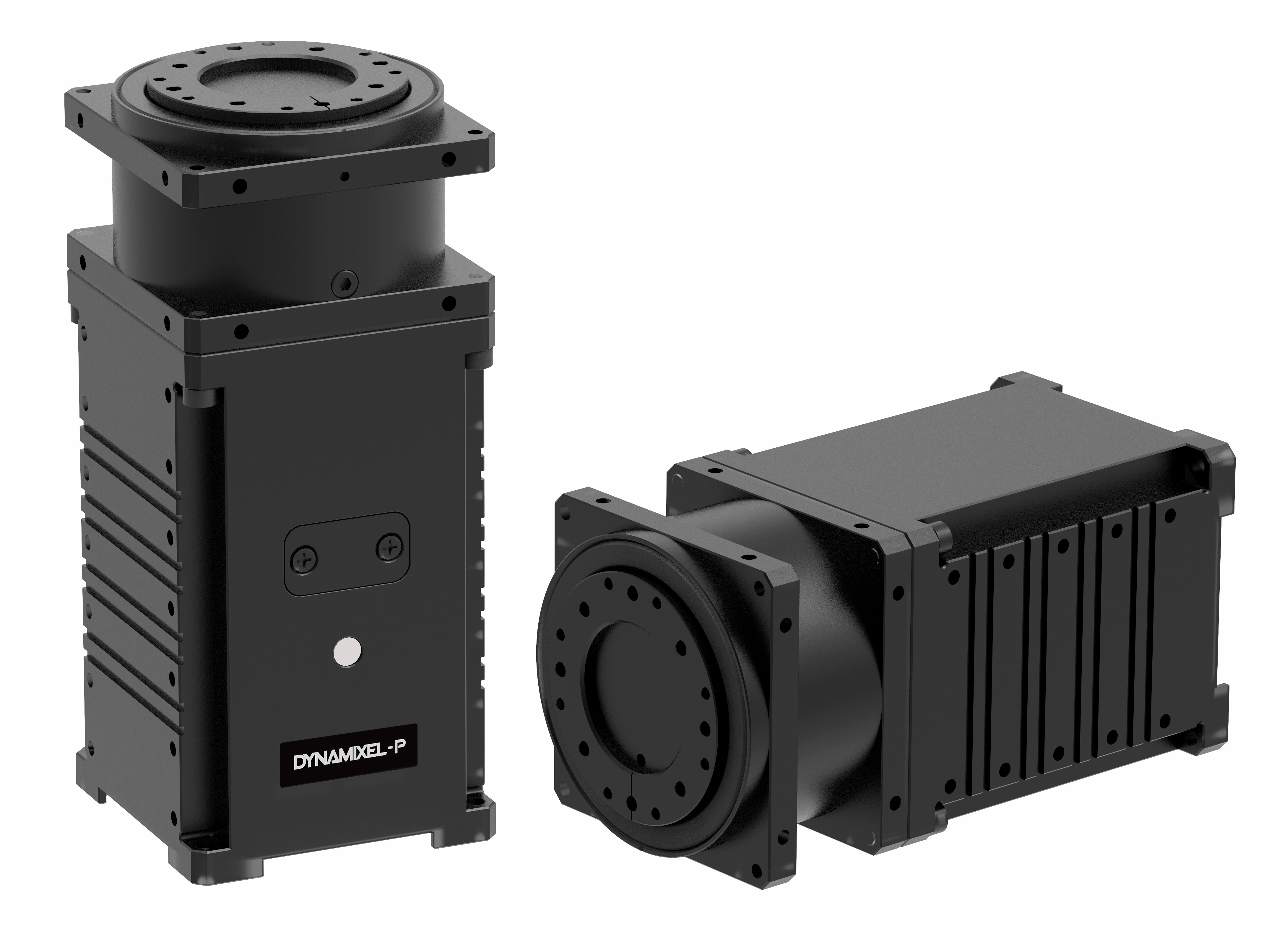 Payment information
| | | | |
| --- | --- | --- | --- |
| Payment description | Original Price (HKD) | Total Price(HKD) | Services Fee(HKD) |
Direct bank transfer

HK$

101,800.00

HK$

101,800.00

HK$

0.00
Cheque payments

HK$

101,800.00

HK$

101,800.00

HK$

0.00
PayPal

HK$

101,800.00

HK$

106,077.95

HK$

4,277.95